"Jesus Is The Answer, Jesus Supplies Every Need"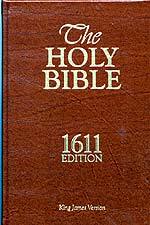 Genesis 1:1, In The Beginning GOD Created The Heavens and The Earth.
Great Study Files and Links Are Located Below.
---
"All Possible; God Has A Positive Answer"
Click Here; For link page to handy Bible scripture links and a positive answer from GOD for life everyday occurrences (Handy Scripture Link Page).
---
"Click Here For "William Barclay Study Bible New Testament Series Unabridged Reference Books, On-Line Electronic Edition"
Click Here For The Complete Seventeen Volume "Digitized Daily Study Bible Series Revised Edition, NEW Testament Unabridged Edition, with translation and Interpretation by; By William Barclay.
---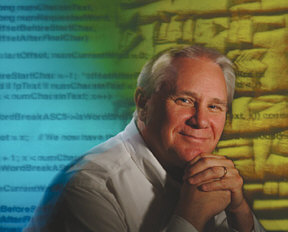 Dean Arthur Snyder, Research Scholar , John Hopkins University, Baltimore Maryland, is a first cousin of Daniel L. Chesnut, Sr. author of this web site, and of whom aforementioned cousin Dean Arthur Snyder, the family is most proud; first for his love and devotion to his and our Lord and Saviour Jesus Christ of Nazareth; and secondly, for his dedication to the pursuit of excellence in and through the understanding of language, and more particularly the understanding of the truth found in the Holy Bible, it's various transcriptions, and it's rich heritage.
Ancient language researcher, Cuneiform tablets to Computer Science. Biblical Languages Researcher, Computer Developer Engineer. Language Scholar and Teacher; German, Hebrew, Sumurian, Babylonian (Akkadian), Greek, Ugaritic (Ugarit), Hurrian (Horites, Hivites), and English.
Dean Arthur Snyder; Click Here For Link To Dean Arthur Snyder, Johns Hopkins University Research Scholar Personal Information and Resume' of his Professional Life.
Click Here For The "John Hopkins Magazine", John Hopkins University, Baltimore Maryland Article on Cuneiform writing from ancient Mesopotamia excerpt, "Dean Snyder can read the following Cuneiform.
?Click Here For The Master Index Link Page; For All "Digital Hammurabi" Project News, Digital Hammurabi Documentary Movies Viewable On line, and other Digital Hammurabi Links.
---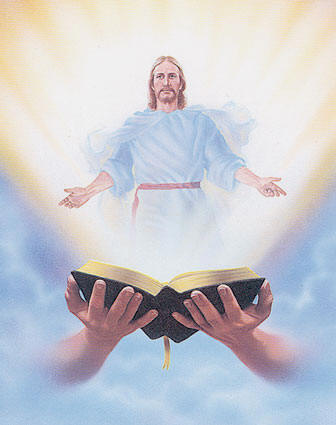 Click Here for link page containing reference files and other data in consideration of the fact that the historical "Jesus Christ of Nazareth" is the prophesied Messiah.
---
Click Here For Link Page To 1907 Research By Internist Dr. Duncan MacDougall of Haverhill, Massachusetts Published In The American Journal Of Medicine.
---
"The Church of God - What It Is and What It Is Not"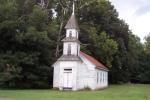 Click Here, For full text electronic edition; "The Church Of God - What It Is And What It Is Not", By D.S. Warner.
---
Bible Studies of Interest and Victorious Power Through The Only All Mighty GOD. Message Title And Clickable Link
---
"Bible, Which One - Bible Doctrines Affected By Modern Versions"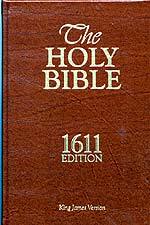 Please read this personal note from the author of this web site before accessing any of the files under this link "Bible, Which One - Bible Doctrines Affected By Modern Versions".
I Daniel Lawrence Chesnut Sr. have included the files linked to this page for I think they are of immense value to the Bible Scholar who is studying the Doctrinal Issues of Kingdom of GOD, Doctrine of Predestination, The Deity of Christ, Whether Mary the mother of Jesus Christ of Nazareth had any other children after Jesus Christ was born, or remained a virgin life-long as the Roman Church would have you believe.
I believe that final doctrinal issues should be better referred to the Standard 1611 King James Version for their accuracy in interpretation. The later versions base many of their translation differences in very important areas of doctrine to Christians, on the minority text, which is of concern to Christians in many areas, as noted in the following paragraph.
These later minority script translations effect the Christian doctrines of; The Deity of Jesus Christ (where the later interpretations leave open the subject of Christ sinning unresolved (when they state in their interpretation that he showed anger without cause), and they misinterpret Mary the mother of Jesus Christ's virginity to have lasted life-long (when it is a fact that Jesus Christ of Nazareth had a younger brother name James (the later translations omit the word firstborn in referring to the birth of Jesus Christ and his mother Mary, to perpetuate the doctrine that Mary, the mother of Jesus Christ lasted as a life long virgin which is the doctrine of the Roman Church, In this way they deny Jesus Christ of Nazareth had a brother named James).
These are just a few of the issues which stand in the face of true Christianity and their Holy Doctrines.
Having said all this in regard to the later translations and versions of the Holy Bible as they stand in difference to the 1611 King James Version, I Daniel Lawrence Chesnut Sr., at this time currently enjoy reading the "New King James Version" and use it in Evangelism for it speaks with modern phrase and flow in verse form the Great Message of Salvation Wholly In and Through our LORD and SAVIOUR Jesus Christ of Nazareth.
I have included this statement and the referenced linked files for you to also know the truth, and yet feel the freedom to evangelize with the later versions of common speech, as long as you agree to not change the truth and true Bible Doctrines.
I know the Truth in the grace and mercy of our LORD and SAVIOUR Jesus Christ of Nazareth, and yet some may receive an incomplete picture of these important Doctrines, so be careful of your freedom in the Holy Spirit, and mindful of the differences as you use and teach from the later minority translated and paraphrased modern language versions.
Click Here For Extensive Bible Version In Depth Comparison. The Battle for the Word of God is going on today as it always has. There are many Modern Versions on the scene today all claiming to be more accurate or more readable renderings of the Word of God. Most of these modern versions follow the MINORITY Greek Text. The King James Version was translated from the MAJORITY Greek Text which agrees with about 95% of all available manuscripts. The MAJORITY Greek Text can be traced back to the Peshitta (Syriac Version) about 150 A.D.
---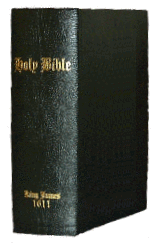 Click Here For Important Information regarding The "Thought and Spirit of the Holy Bible Doctrines" which are affected through contradictions and omissions of the Holy Scripture as formerly contained in the King James Authorized Version.
---

---

Click here and read a letter written to my Son's and Daughter In-Law's, and Granddaughter, which letter accompanied a Christmas Gift given to them.
---
Then This video is a must for you.
This video takes a little time to load and start, however our server will stream, or download at super speed.
May GOD Bless you and yours, and may your compassion, love, and care in the LORD return to you a Hundred-Fold is my prayer. Regards, Danny
---
"Where's The Line To See Jesus (Song Video, Becky Kelly)"
Click Here For 44MB .wmv Video - Becky Kelley, "Where's The Line To See Jesus?" Download (Download 44 MB .wmv ).
Click here for more for information on Beck and her family, where did the song come from, the above links an more.
---
"Great Inspiring Video Featuring Stacey Westfall"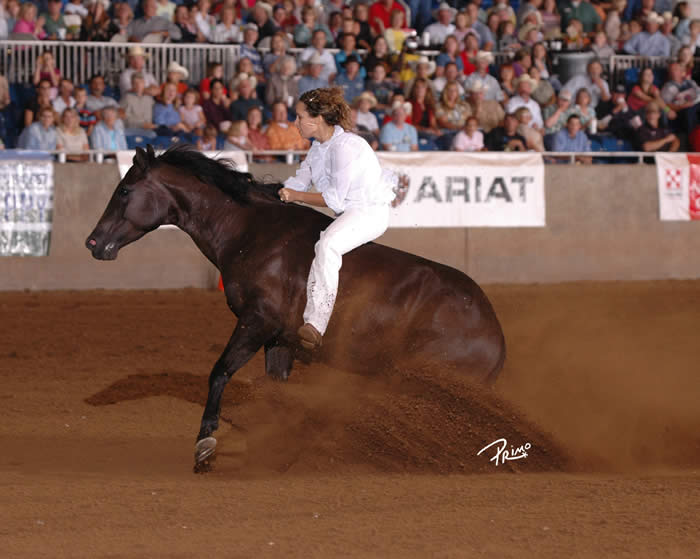 Click Here; For Link Page to Stacey Westfall Horsemanship and Training Video Link Page.
---
Engaged Couple Sees Jesus On Walmart Receipt
---
Click Here For Return To Link Page; Daniel L. "Danny Piano" & Carolyn Sue Chesnut Sr. Homepage.