"Ranch Maps & Resources For Indian Territory"
(Click Refresh Page If All of Photos or Map Do Not Completely Load)
Chesnut Ranch Location; Center of Map, Just Below The Area Noted As "Old Fort Arbuckle", In The Area Noted As "Indian Settlement".
Oklahoma Historical Society, North Lincoln (East Side of Street, Old Building) South of NE 23rd Street.
This Map Is Normally Restricted From Copy, However, I Was Blessed, Persuasive and Fortunate on November 14th, 1995, That with the Basement Curators Assistance, The Curator Removed the Map The Map From The Drawer and Made A copy of The Area of My Ranch And of My Interest on the Historical Societies Copy Machine Located in the Basement of The Old Oklahoma Historical Society Building, Old Basement Archives.
Map Location: Basement Archives (Requires Curator Search and Handling For Copy, 14 November 1995).
First Indian Allotment Map, Chesnut Ranch Located Near "Old Fort Arbuckle", Noted As "Indian Settlement", Located Below "Old Fort Arbuckle" on The Creek (Now Known As The Tomike Creek) Tributary To The Large River (Now Known As The "South Canadian River") on the "Indian Territory" Map, Which Indian Settlement Located South of Fort Arbuckle (On The Large Noted Creek Tributary To The large River), South of The Major River Shown On The Map (Again, Now Known As The "South Canadian River", Which Indian Settlement Was Located On The Creek Tributary, West and North-West of Big Sandy Creek (Noted On The Indian Territory Map")..
As Best it was Determined and explained to Me on November 14, 1995 By The Historical Society Assisting Librarian; That, This is The Definitive and First Official Map of The Indian Territory Made, Some Decades Later and The Earliest First Official Map Following The Louisiana Purchase, Of The Indian Territory, Documenting the Locations of First Fort and Indian Settlements, Before Statehood, and in the 19th Century.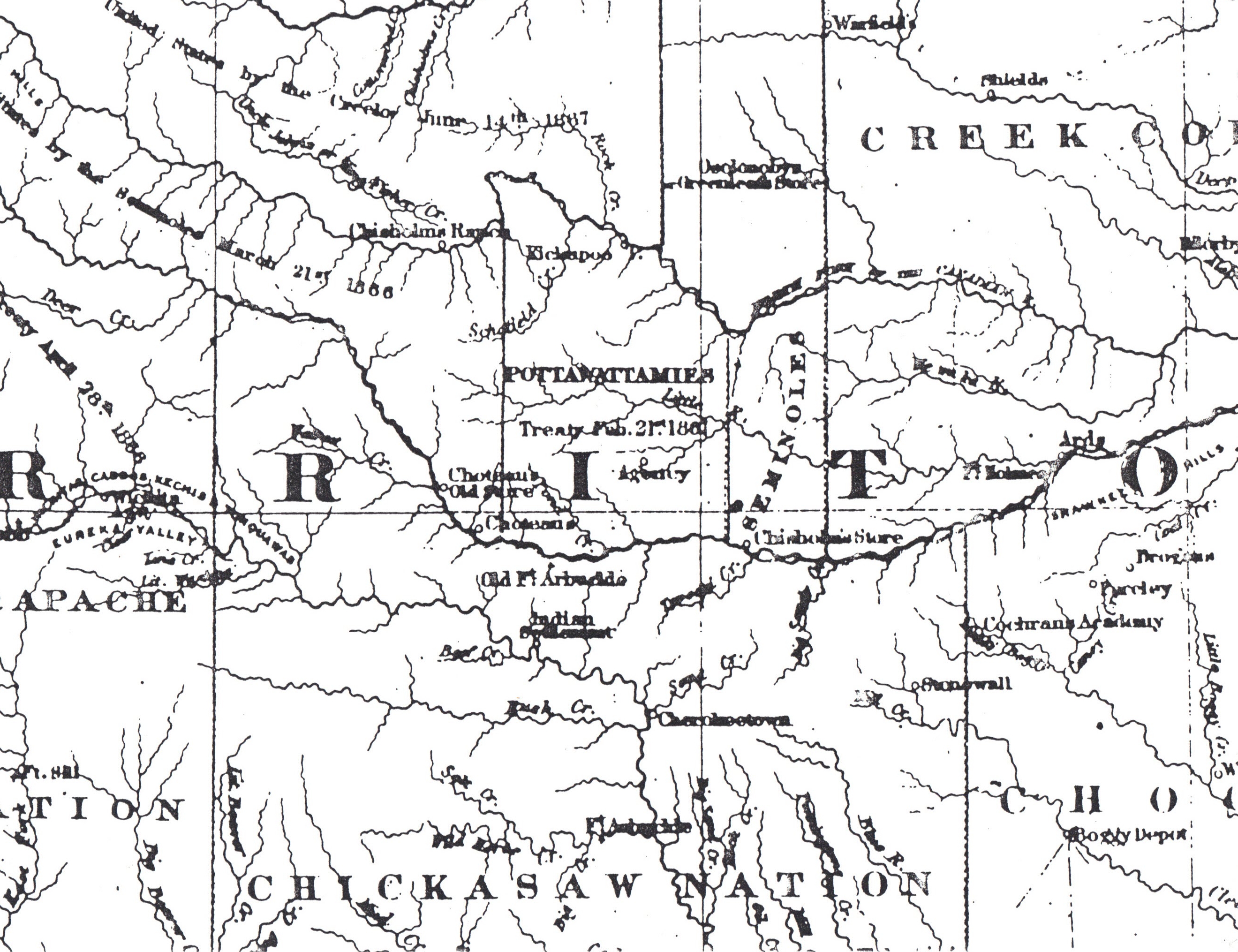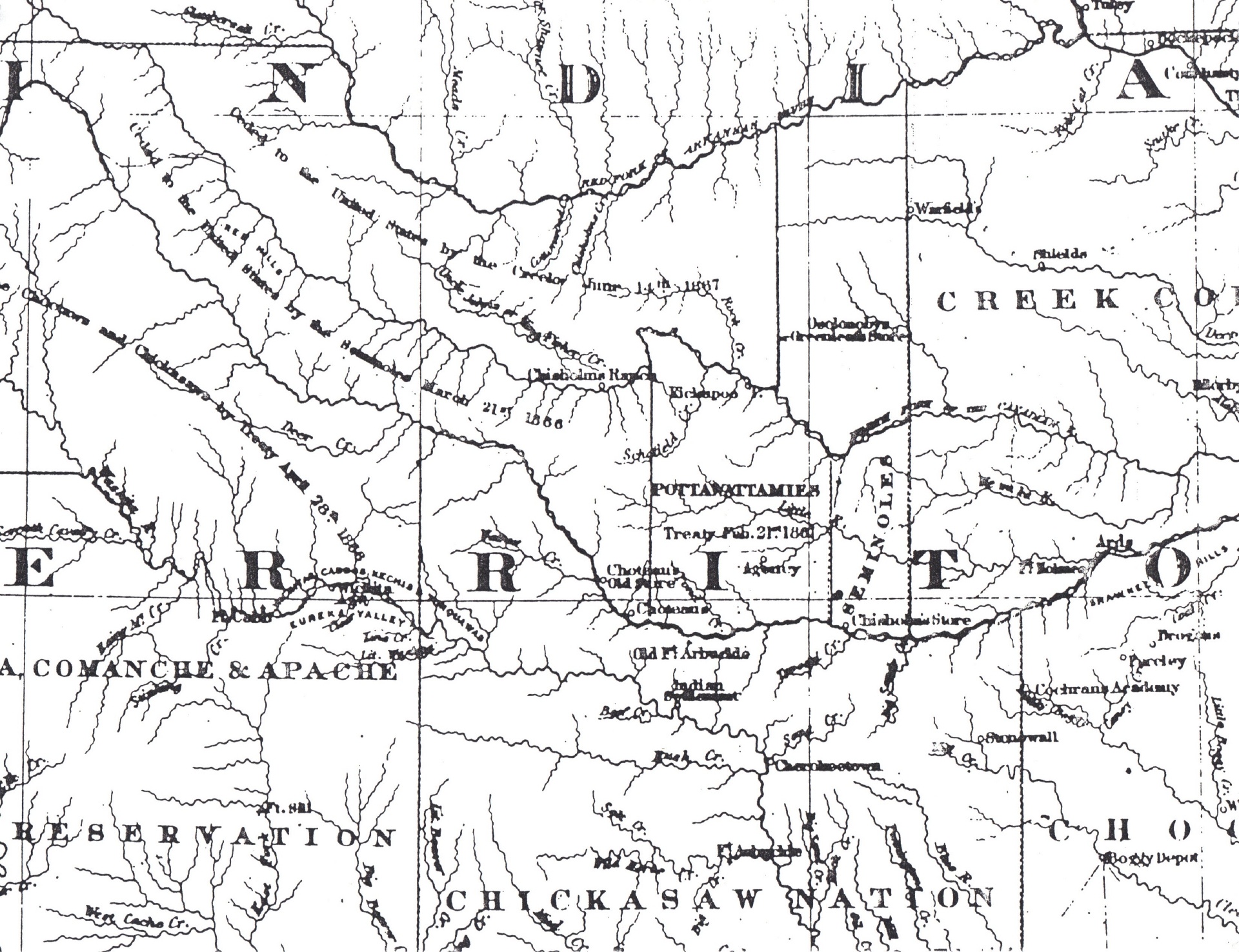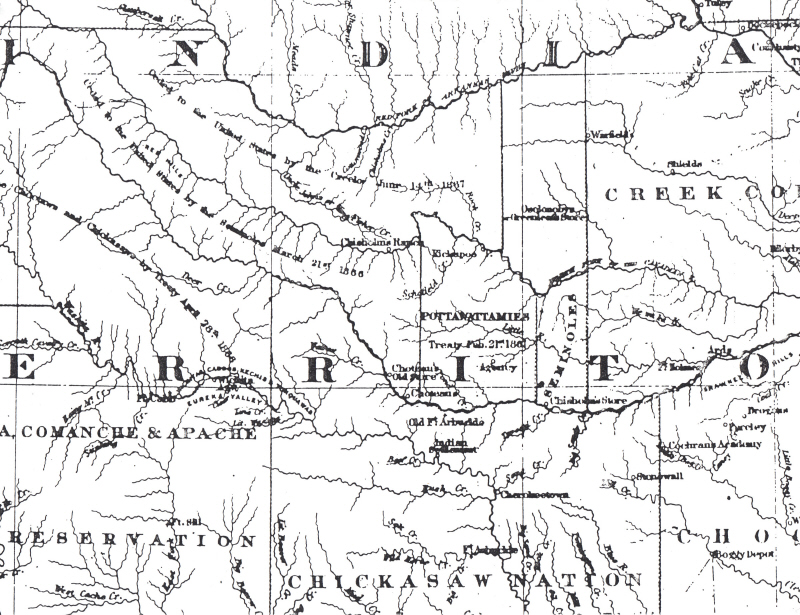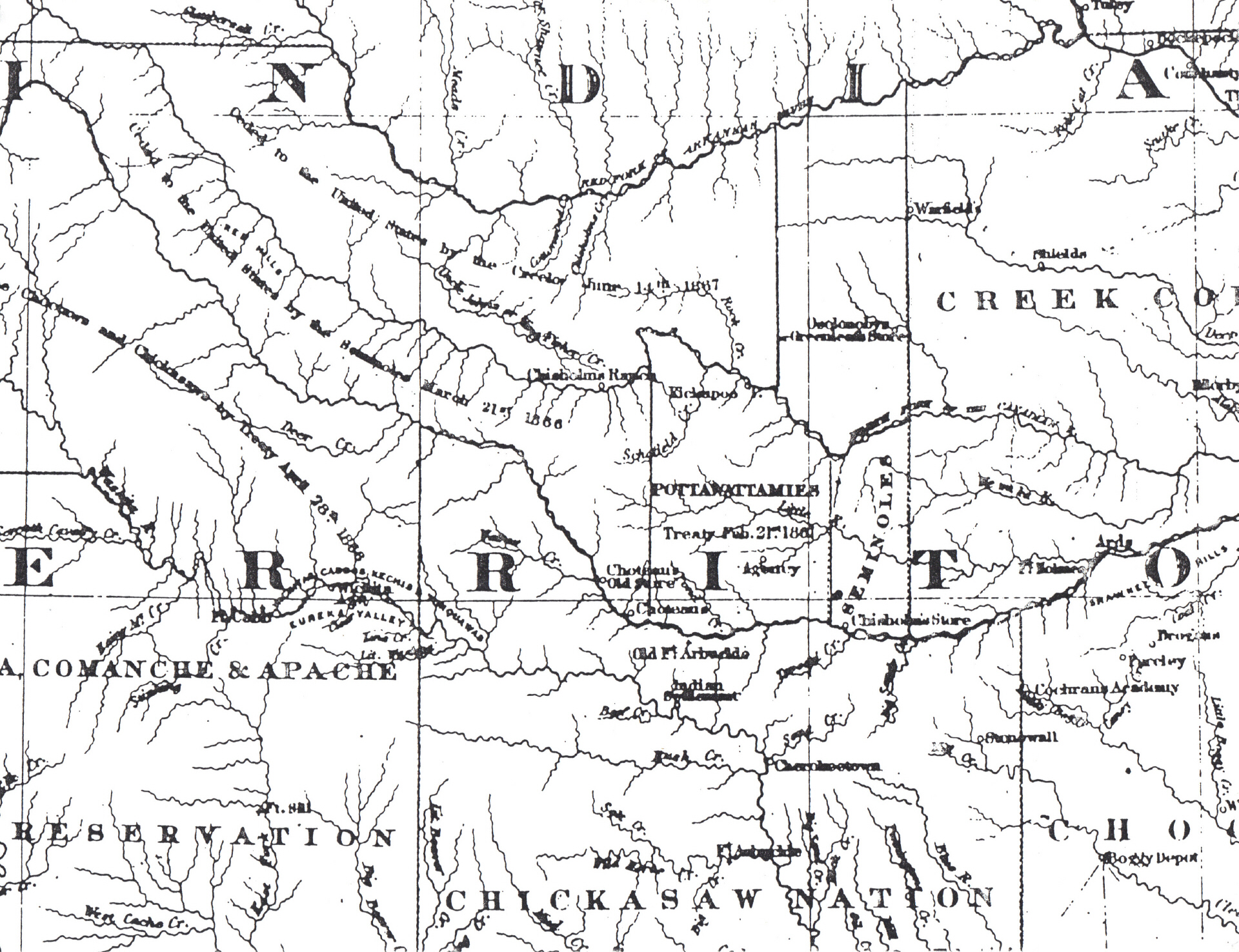 Click Here To Return To Link Page.