<![if !supportEmptyParas]> <![endif]>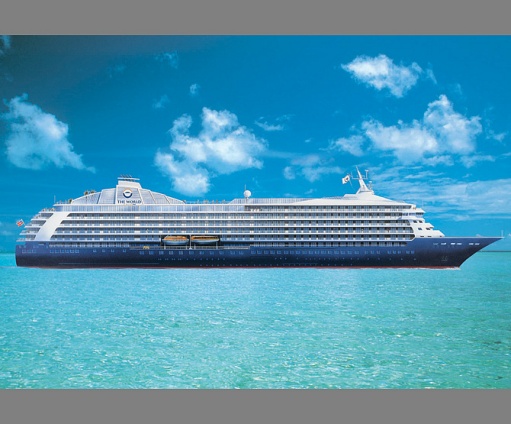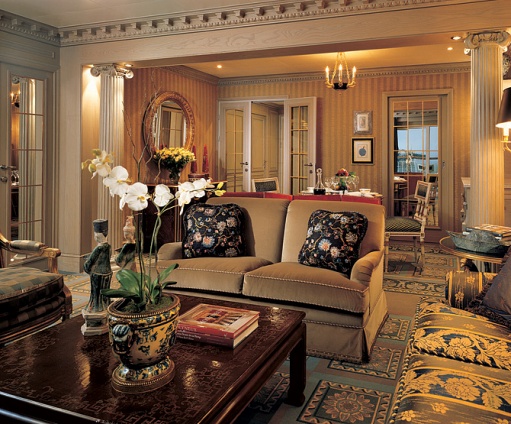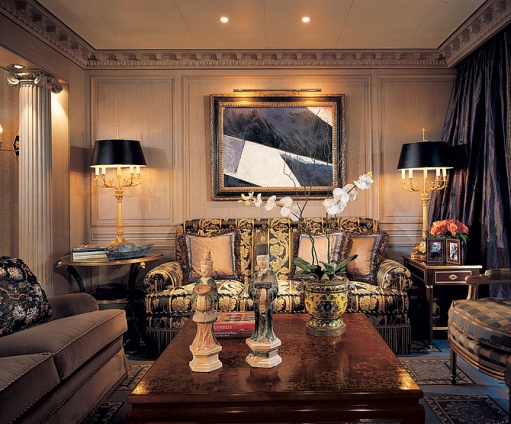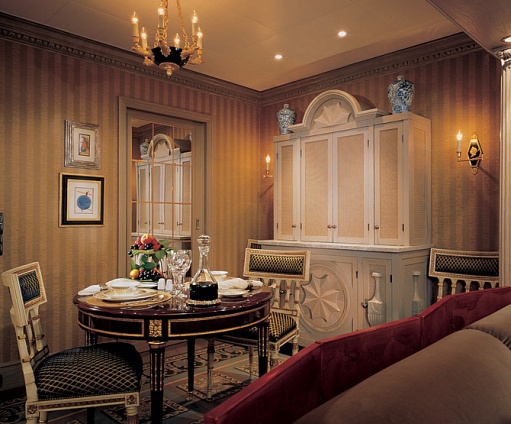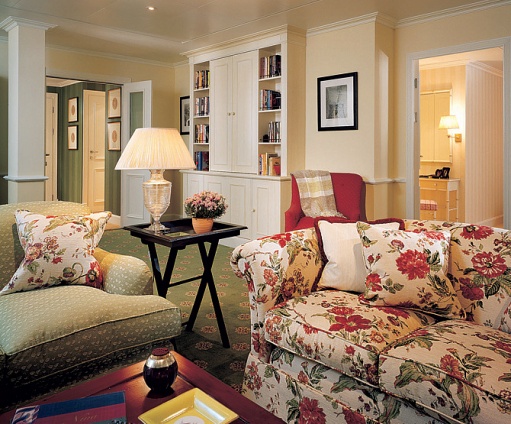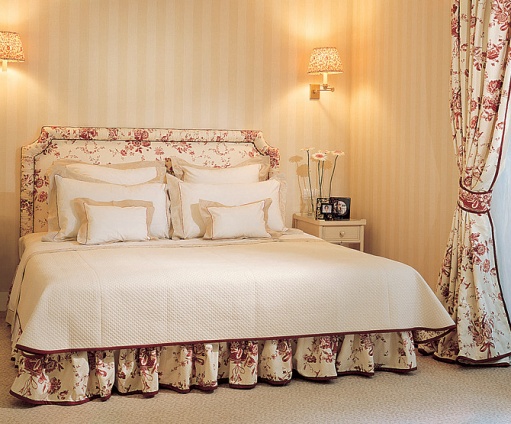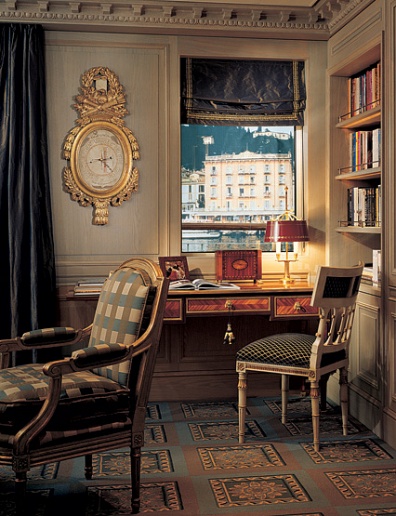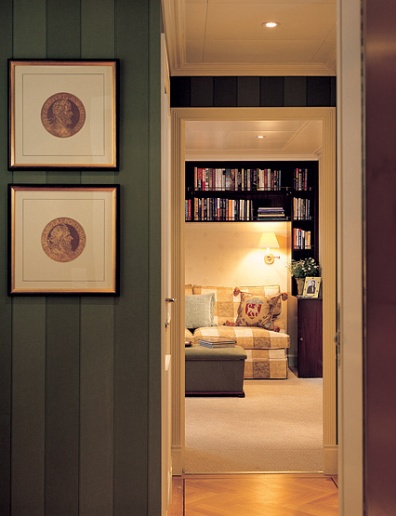 ResidenSea Corporate Offices
14471 Miramar Parkway, Suite 401
Miramar FL 33027, Unites States
Telephone 954.538.8400
Facsimile 954.431.7443
<![if !supportEmptyParas]> <![endif]>
Managing Excellence
ResidenSea - Welcome
<![if !supportEmptyParas]> <![endif]>
ResidenSea is a management company offering sales, marketing, operations and administration services for specialty luxury properties on land and sea. We believe in providing tailored solutions to ensure success.
<![if !supportEmptyParas]> <![endif]>We currently manage The World, the only private community at sea offering residential options and rental travel experiences to the discriminating
Traveler; Whether you are interested in purchasing a residence or renting a private home onboard The World, we are eager to assist you.
If you would like to learn more about The World, please click here now. For additional information about ResidenSea (the Management company), please contact us.
Thursday, February 25, 2010
ResidenSea: The Floating CityEnvision a future where entire communities exist floating free from the bounds of land. Come along on the maiden voyage of ResidenSea's ;The World,; the first oceangoing cruise liner designed for full-time occupancy. G, CC
ResidenSea, The World's First Floating Condo Hotel
February 7, 2004
Joel Greene has here a little something to pique your interest. I'm writing today to tell you about a unique property offering. Now before I get into my description, I'll state up front that I know this type of property isn't for everyone, but
in these Property Alerts it's my intent to make you aware of new condo hotel concepts and trends. And this certainly qualifies! I met last week with the Director of Residential
Marketing for The World of ResidenSea. ResidenSea is the world's first floating condo hotel. Yes, that's right; it's a condo hotel ship, an exclusive resort community. This unique condo hotel continually travels the world in pursuit of fair weather, natural attractions and special international events like the Cannes Film Festival, Carnival in Rio, the Monaco Grand Prix and Wimbledon in England. There are 110 condo hotel units on board. If you buy one, you can use the residence when you want, and put it into the rental program when you're not aboard and share some of the revenue it generates. Pretty cool, don't you think? Now, as I mentioned earlier. ResidenSea is not for everyone. It's a commitment to a certain lifestyle, and it carries a hefty price tag. Nonetheless, I spent several hours with ResidenSea's Director going over the highlights of the program and came away very impressed. I'd like to pass along what I learned so I've put together the following FAQ about the ResidenSea (see below). I'd be delighted to provide you with more information upon request if you or somebody you know may find this of interest. By the way, Condo Hotel Center is one of only three brokers in the country selected to represent this magnificent property! Okay, on to the FAQs...
FREQUENTLY ASKED QUESTIONS ABOUT RESIDENSEA
The World's First Floating Condo Hotel Luxury Resort
1. Give me some facts about the ResidenSea ship itself. When was the
vessel built and when was it last refurbished?
The full name of the ship is The World of ResidenSea. The ResidenSea was built and last refurbished in 2002. It contains 110 apartments and 88 guest suites. Passengers will total 285 with a crew of 1,090. The crew is made up of Scandinavians and professionals from other international countries. Its operator is ResidenSea USA. It has 12 decks, is 644 feet, and has a cruising speed of 19 knots. Its operating area is worldwide. The building cost is estimated to be $265 million.
<![if !supportEmptyParas]> <![endif]>
The ResidenSea is like an exclusive community at sea. It's much more than a ship on
 

which you take a 10-day cruise. It is a floating city where people actually can live on board year round.

<![if !supportEmptyParas]> <![endif]>

When you're on the ResidenSea, you have the feeling you are at a luxury resort. The residences are spacious, beautiful homes, not mere staterooms or cabins. The ship will sail around the world in pursuit of fair weather, special international events and the natural attractions of the world.

3. How large are the residences?

The 110 residences range in size from 1,106 sq. ft. to 4,184 sq. ft. The 88 guest suites range in size from 259 sq. ft. to 648 sq. ft. Buyers have a choice of five standard floor plans including penthouses and bi-level residences. Each unit features: Two to six bedrooms each with its own living and dining room area, complete bathroom, fully equipped state-of-the-art kitchens, private veranda, some with jet pool, walk-in closets, audio system, television, VCR or DVD, mobile phone, fax, personal computer, built-in safe, and 24-hour security.

4. How much do residences on the ResidenSea cost?

The remaining residences are priced from $1,450,000 to $4,906,000.

5. Are the residences furnished?

These spacious homes have been designed and appointed by four of the world's premier interior design firms: Nina Campbell of London; J. P. Molyneux of New York; TMT Design by Di Pilla of Milan or Yran & Storbraaten of Oslo. Prices include

furnishings.

6. Are there any smaller, less expensive residences?

There are studios. These are smaller units but still extremely luxurious. Each studio apartment has a sitting area, entertainment center, refrigerator and cocktail cabinet, writing desk, dressing table, and marble bathroom with separate tub and shower· The majority also have balconies for ocean viewing. Studios are available in five unique configurations and were designed by Hirsch Bedner Associates of Atlanta, one of the foremost design firms serving the hotel and cruise industry.

7. What are some of the ship's amenities?

The amenities are almost too numerous to mention. Some of the highlights are: two large swimming pools, a full-size tennis court, golf facilities with golf simulator, driving ranges and putting greens, jogging track, retractable marina for water sports, Graff Jewelers fine jewelry store, a state-of-the art health spa and fitness center operated by world-renowned Clinique Ala Prairie, first-class restaurants and cafes and one of the finest wine cellars at sea.

It also has a travel agency, nightclub, casino, House of Worship, theater for films and classical concerts, a medical center with a "surgery theater and three wards for recuperation", revolving art exhibitions, library and seminars on everything from astronomy to oceanography.

8. What are the maintenance fees?

Fees are allocated according to each unit's proportionate area. Maintenance fees for residences will range from $96,586 to $239,567 per year. These fees include your aintenance fees, shuttle bus and laundry fees and a $20,400 credit towards

your food and drinks.

9. A residence ship is a very unique concept. How did the idea for

ResidenSea come about?

The concept for The World of ResidenSea was conceived in 1997 by cruise industry veteran Knut Kloster Jr, member of the acclaimed Kloster family who pioneered the modern cruise industry in the early 1960's.

The Kloster family started Norwegian Cruise Lines (NCL), and Knut Kloster, Jr. has

served as chairman and CEO of both Royal Cruise Lines and NCL. The ResidenSea

was designed by world-renowned cruise ship designers, Yran & Storbraaten Architects.

These same architects designed the Seabourn Pride and Spirit, the Silver Cloud and Silver Wind, Sea Goddess I and Sea Goddess II, and the Royal Viking Queen. The ship was built in Norway and is incorporated in The Commonwealth of The Bahamas.

10. What are the anticipated demographics of ResidenSea buyers?

The nationality distribution is expected to be 40% American, 40%Europe and 20% from South Africa, Australia and elsewhere. Modern telecommunications and information technology will enable the residents to work and run their business wherever they are cruising or harbored. The majority of the existing buyers are active business people in their mid-fifties. They range in age from 33 to 93.<![if !supportEmptyParas]> <![endif]>

11. What is the ResidenSea's itinerary?

The ship will sail according to a continuous round-the-world itinerary focusing on extended stays -- a total of 250 days a year in various ports and visiting the world's most interesting destinations. Some of the events to be visited include: Carnival in Rio, Wimbledon in England, the Cannes Film Festival and Monaco's Grand Prix. During the cruise around the world, destinations which will likely be visited are: So. Shetland Islands, Cape Horn, Ushuaia, Chilean Fjords, Puerto Chacabuco, Valparaiso (Santiago), Arica, Pisco, Callao, Panama Canal, Puerto Limon, Roatan Island, Belize City, Cancun, Houston, New Orleans, Key West, Fort Lauderdale, Nassau, Semana, San Juan, Bridgetown, Las Palmas Tenerife, Funchal, Lisbon, Gibraltar, Casablanca, Barcelona, Rome, Venice, Dubrovnik, Corfu, Mahon, La Caruna, Paris, Falmouth, Greenwich, Olden, Flaam, Oslo, Copenhagen, Stockholm, St, Petersburg, Takin, Visby, Gdynia, Hamburg, Amsterdam, St. Malo, Bilbao, Monte Carlo, St. Tropez, Porto Cervo, Sardinia, Livomo, Portoferraio, Sorrento, Navplion, Bodrum, Kos, Patmos, Samos, Mykonos, Istanbul, Yalta, Sevastopol, Odessa, Kusadasi, Rhodes, Ashdod, Port Said, Suez Canal, Aqaba, Dkibouti, Praslin, Mombassa, Zanzibar, Mayotte, Cape Town, Walvis Bay, St. Helena, Ascension Island, Bridgetown and Tortola.

12. How have ResidenSea sales been to date?

Eighty percent of the apartments, which have 70-year leaseholds -the ship's expected life span - have been sold so far.

13. Should a purchase on the ResidenSea be viewed as an investment?

In a word, no. Although your unit can be rented out as part of the ship's condohotel rental program, the apartments on the ResidenSea are not being sold as investments. The units all have expiring leaseholds which make them depreciating assets. ResidenSea is a  lifestyle. It is not a way to make money. It's an extremely exclusive resort that combines the excitement of world travel and the fun of cruising with all the comforts and luxuries of home.

14. You say that I can rent out my ResidenSea unit? How does that work,

andwhat will I receive?

The rental program is run by the ResidenSea management so renting out your unit

is hassle-free. Right now, 60% of any revenue generated by the rental of a unit

The World of ResidenSea, A Floating Condo Hotel Page 3 of 4

goes to the unit's owner. In the near future, this number may be increased to

70%, but this is still in the discussion stage with the ResidenSea's board officials.

15. Am I allowed to resell my ResidenSea unit if and when I want?

Yes, owners may sell their residency rights at any time.

Click Here To Return To Link Page.

Joel Greene, Broker-Associate Condo Hotel Center

A division of Sheldon Greene & Assoc., Inc.

13499 Biscayne Blvd. Ste. 210

N. Miami, FL 33181

PH: 305-944-3090

FX: 305-948-0460

Info@CondoHotelCenter.com

www.CondoHotelCenter.com

www.CondoHotelsDubai.com

www.WorldClassCondoHotels.com

www.CondoHotelsBahamas.com

www.CentralAmericaSecondHomes.com

www.DominicanRepublicVacationHomes.com

Want to know more about me? Click below:

http://www.condohotelcenter.com/joel-greene.html

Condo Hotel Center | A Division of Sheldon Greene& Associates, Inc. | Licensed Real Estate Broker

13499 Biscayne Blvd., Ste. 210 | N. Miami, FL 33181 | Ph: 305-944-3090 | Fx: 305-948-0460

E-mail: info@CondoHotelCenter.com

<![if !supportEmptyParas]> <![endif]>