"Tascam DR-2D Field Recorder"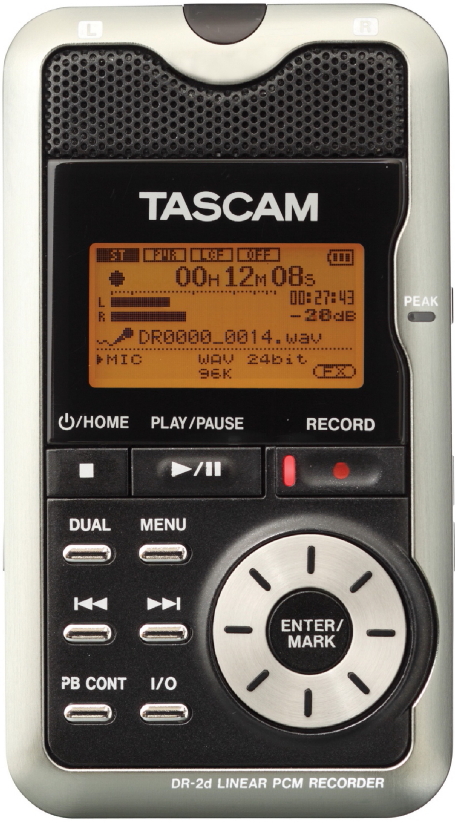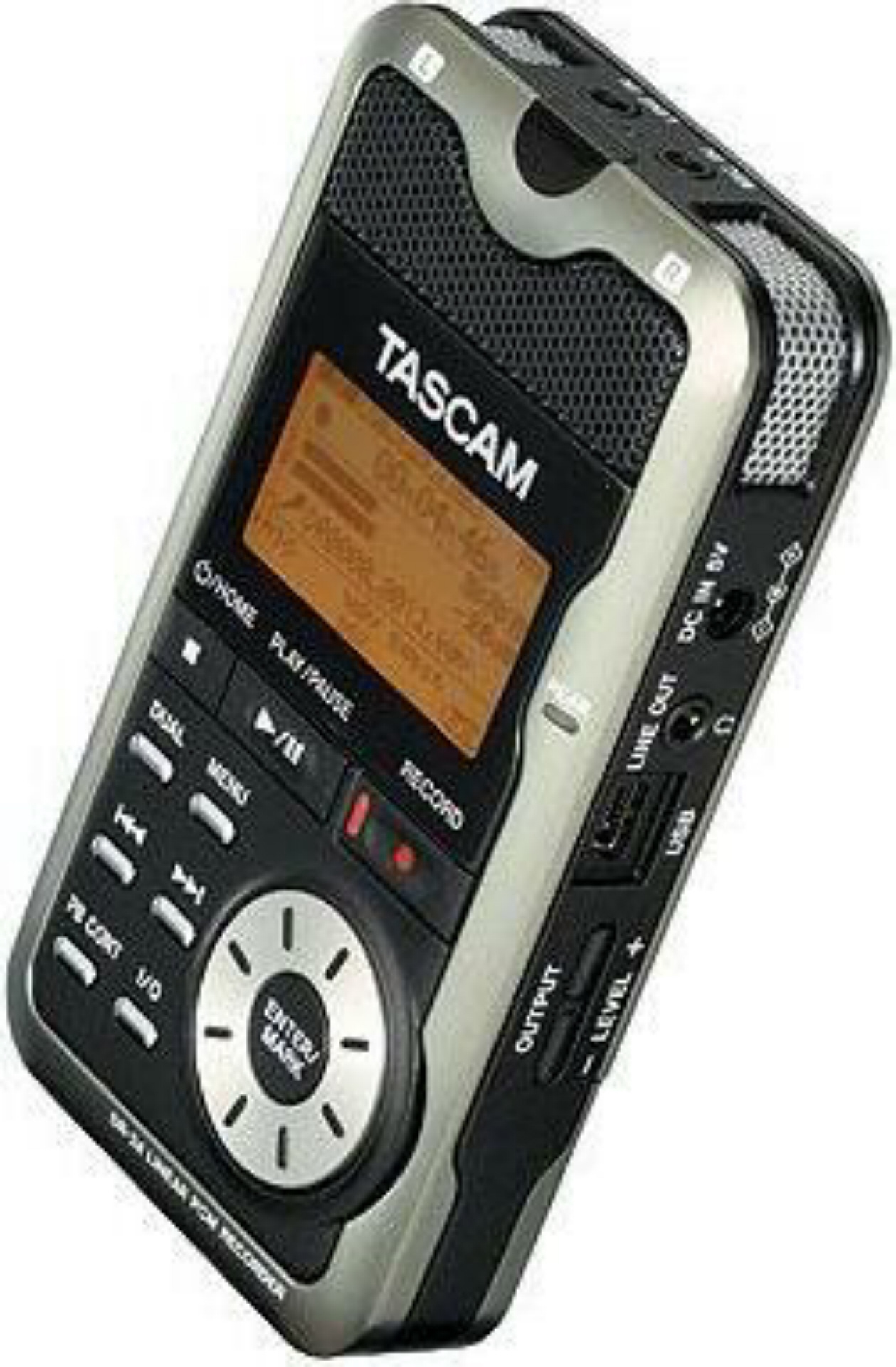 "Tascam DR-2D Field Recorder"
The Tascam dr-2d Portable Digital Recorder brings high-resolution recording in a compact, affordable package. It offers up to 96khz/24-bit wav or mp3 recording to sd cards, and recordings can be transferred to computer through high-speed usb 2.0. The Tascam dr 2d has a dual recording feature that records a copy of your audio at a lower level, so if the level suddenly jumps you have a backup instead of a distorted performance.
Protects You From Overloaded Recordings! TASCAM'S DR-2d is cool in a bunch of ways. Not only is it a high-quality (and affordable) portable recording solution, but it also has a number of tricks up its sleeve aimed to make your recording duties easier. First of all, it has a built-in stereo microphone and a set of effects for shining up your sound. Next up, there's a built-in metronome for perfectly timed recordings, a tuner for perfectly in-tune recordings, plus a built-in speaker so you can hear everything back. The DR-2d records to SD media, by the way, and it comes with a handy 2GB SD card — plus a USB computer connection, so you can immediately connect it to your Mac or PC and transfer your files. Our favorite DR-2d feature on the TASCAM DR-2d though, is the dual record function.
Record using the new built-in condenser microphones or plug in your own. You can slow down recordings without changing the pitch, and there's even a metronome and built-in speaker. The Dr2d provides hours of recording time using a pair of 'AA' Batteries, making it the perfect partner for songwriting, live performance, rehearsal or home studio recording.
Below are the full specifications for this product:
HTFR Catalogue ID: MR339235
Portable digital recorder
128x64 backlit LCD display
Built-in speaker
96kHz/24-bit WAV recording or MP3 recording modes
New stereo condenser microphone design with improved signal to noise ratio
Dual recording function
Records to SD or SDHC cards
Internal effects including reverb
Auto-recording function starts when input exceeds a reference level
Limiter, low cut filter and auto gain control for input
Built-in metronome
Variable Speed Audition changes the playback speed without changing the pitch
Loop playback mode
USB 2.0 connection for file transfer
3.5mm mini jack stereo microphone input
3.5mm mini jack stereo line input
3.5mm mini jack stereo headphone output
Powered by two AA batteries or optional PS-P520 power adapter (see MR342683)
Tripod attachment screw hole
Includes wireless remote control, 2GB SD card, AA batteries and carrying pouch

Weight : 1000 grams
Height : 7cm x Width : 16cm x Depth : 23cm
Warranty : 12 Months
Power : Battery Operated (Included)

Tascam DR-2D Wind Screen - Street Price $46.00

Owners Manual: Click Here For Download;Tascam DR-2D Operation Manual and Specifications (4.83 MB PDF).