"TASCAM's DR-07 Hand Held Recording Studio (48Hz/24Bit)"
Special Price Match For American Musical Supply Purchase Plus Additional $20.00 Rebate. Click Here For Factory Rebate Form (Good For Purchase Through February 28, 2010). Rebate Application Letter Must Be Postmarked Before March 05, 2010

.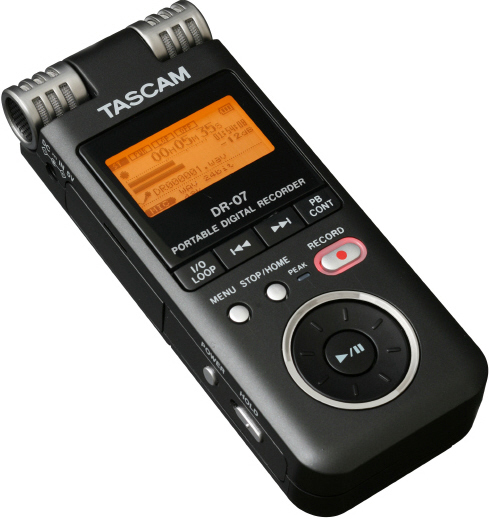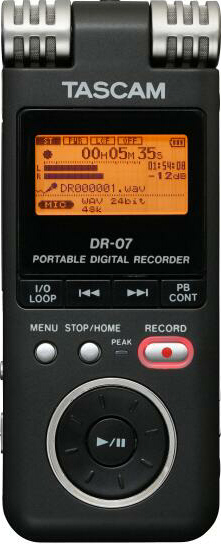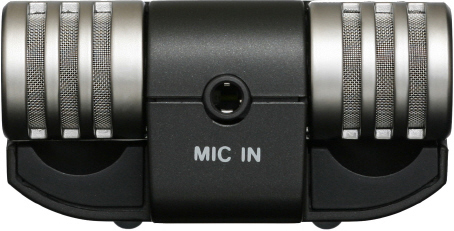 TASCAM's DR-07 brings portable digital recording to an even smaller, more affordable package. A pair of highly-sensitive built in mics captures a wide stereo image, recording in either MP3 or 16/24-bit WAV format. The DR-07 is powered by AA batteries and it transfers files to a computer using a high-speed USB 2.0 connection. The versatile recorder even includes a windscreen, tripod stand mount and 2GB SD card to start recording right away.

Musicians will appreciate the playback functions of the DR-07, including the ability to loop MP3s and slow them down without changing the pitch. External microphones and sources can be recorded through the mic/line input, and the recorder offers analog limiting, low cut and auto gain setting for great-sounding audio. But for great-sounding recordings, the compact DR-07 is all you need.
Portable Digital Recorder
Built-in Stereo Electret Condenser Microphone
Records to SD or SD-HC Card Media
2GB SD Card Included
USB 2.0 Jack for Transferring Files
3.5mm Stereo Mic Input
3.5mm Stereo Line Input and Output
Switchable Low Cut Filter, Analog Limiter and Auto Gain Setting on Input
Writes WAV files at 44.1 or 48kHz, 16 or 24-bit
MP3 File Recording from 32kbps to 320 kbps
Variable-Speed Audition Function Slows Down Music Without Changing the Pitch
Powered by Two AA Batteries (included) or Optional PS-P520 Power Adapter
Dimensions: 2.2" W x 5.3" H x 1.1" H
Weight: 4.4 oz (with batteries)

Documents:

Software & Firmware:


DR-07 Firmware: v 1.02 Firmware Update (download, 901K)

Media: Approximate recording time chart for WAV and MP3 files: (download, 163K)
TASCAM DR-07 User Review, Harmony Central
Summary
Manufacturer URL
http://www.tascam.com/
General
9.0 (1 response)
Connectivity
9.0 (1 response)
I/O
8.0 (1 response)
Power
9.0 (1 response)
Technical specs
9.0 (1 response)
Other
10.0 (1 response)
Overall
9.0 (1 response)
Product:
TASCAM DR-07
Price Paid:
USD 149
Submitted
05/11/2009
at
09:35am
by
Pete
General :

Connectivity : 9

I/O : 8

Power : 9

Technical specs : 9

Other : 10

Overall : 9
Click Here For Return To Link Page.