Series II MIDI Driver Installation Instructions for Windows Vista (32 bit)
This guide is a walk through for installing the available driver for all Series II MIDI devices under Windows Vista (32 bit). All Series II MIDI devices are class compliant for Windows Vista. This means that no driver is required for basic operation. Windows Vista users can download and install an M-Audio driver if they wish to (1) use a Series II MIDI device with more than one application at the same time, (2) use the device to send or receive long SysEx (system exclusive) commands, (3) use advanced MIDI data (such as MTC quarter frame, song select, or song pointer messages), or (4) simultaneously use other class-compliant USB devices with audio capabilities.

Do not connect your MIDI Controller to your computer yet! The driver installer should be run first!

1. Download the latest driver for your MIDI Controller from the M-Audio driver download page and save it to your Desktop.

If this is the first time you are installing a driver for your MIDI device on your computer, please skip the uninstallation instructions and go to step 3 of this guide.
Double-click the downloaded driver installation file, if a "User Account Control" window appears, click "Continue". If a MIDI driver is currently installed on your system, it will need to be removed before a new driver can be installed. In this case, starting the installer file will bring you to the screen shown below. Click "Next".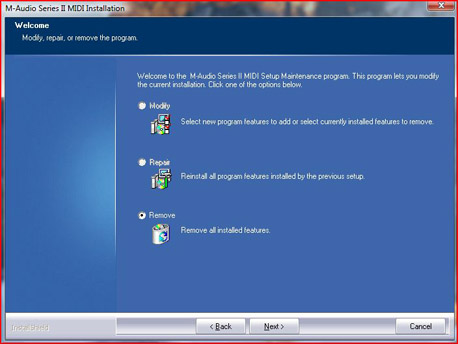 2. Once "Maintenance Complete" is displayed, click "Finish".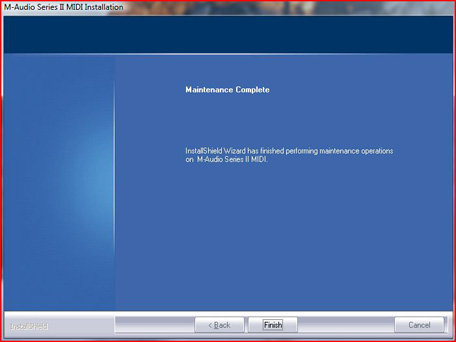 3. Double-click the downloaded driver installation file (again), if a "User Account Control" window appears, click "Continue". The following screen will be displayed: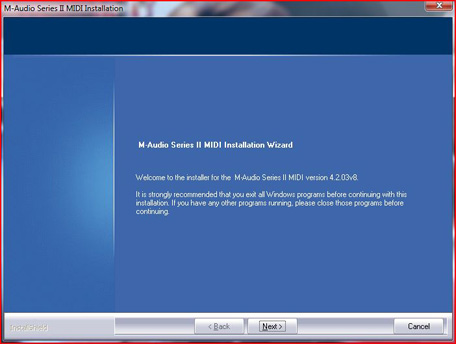 4. Click "Next". The License Agreement window will appear (see below):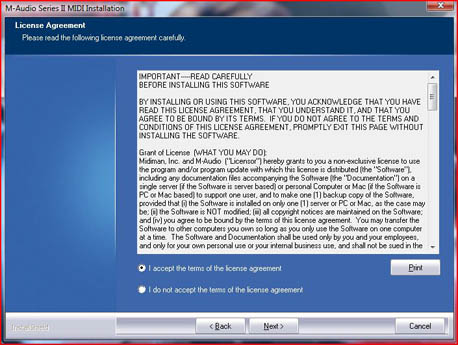 5. Once you've reviewed the licensing agreement, click the radio button next to "I accept the terms of the license agreement", then click "Next" to continue and "Install" in the window that opens after this.
If a Windows Security window appears, click "Install".


6. Click "Finish" in the last screen of the driver installation program.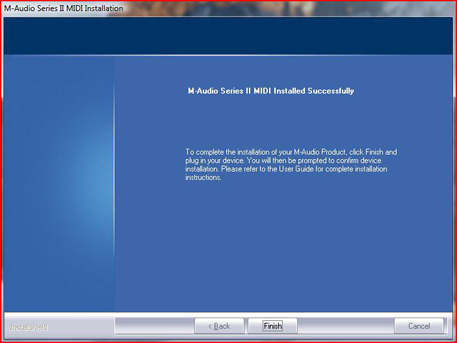 7. Connect your MIDI Controller to an available USB port on your computer.
Shortly after connecting the device, it will display a "Installing device driver software" window.

The drivers are now loading. When finished, it will display "Your new devices are ready to use".

8. Your MIDI Controller is now installed and ready to use.