Crate TX15 Taxi Battery-Powered Combo Amp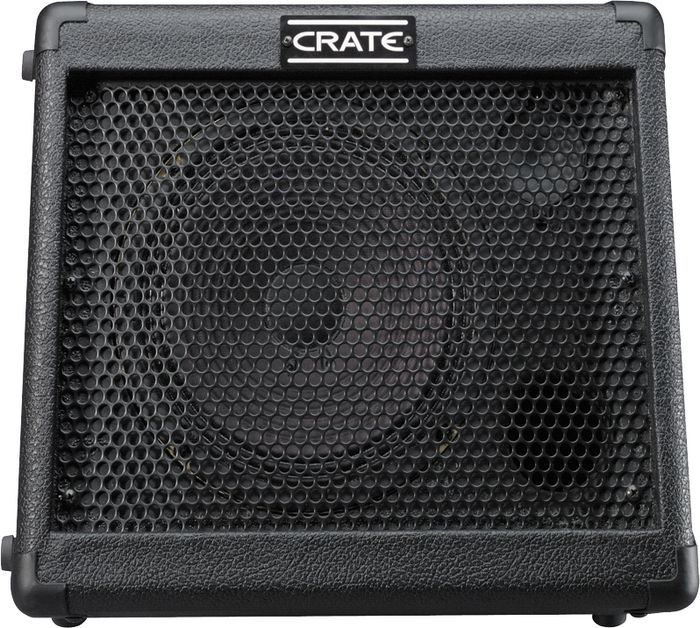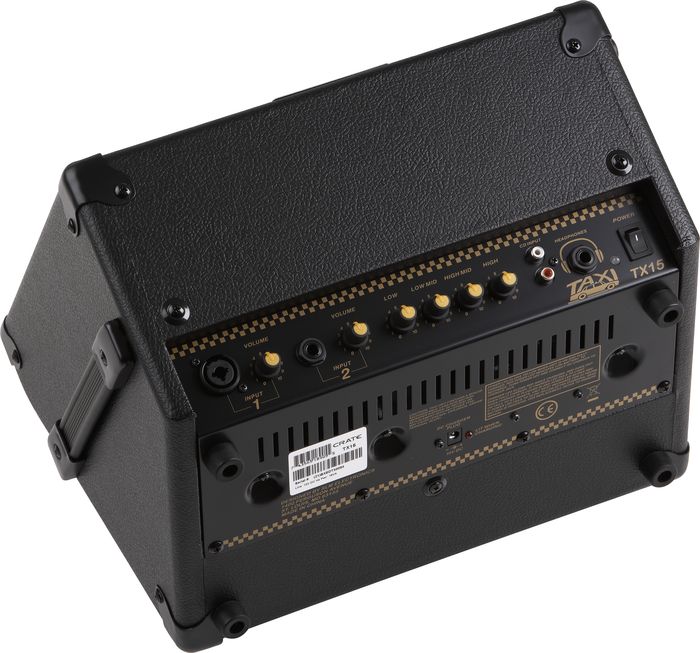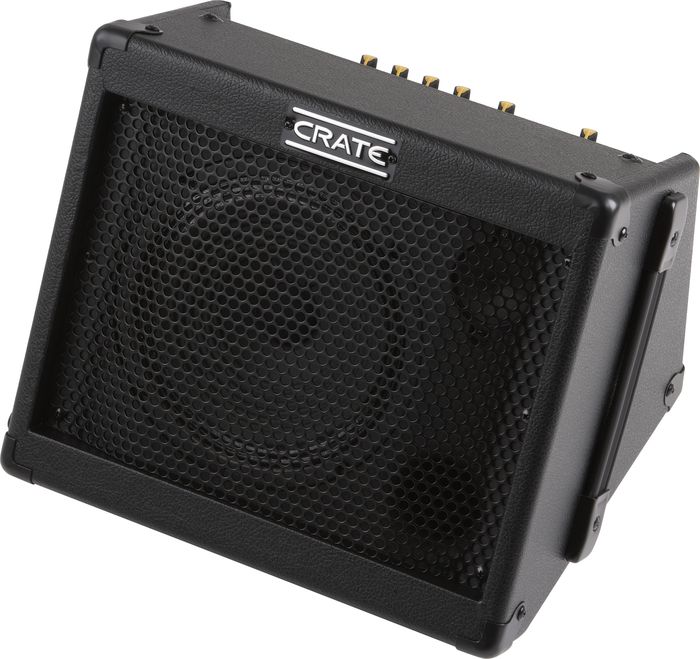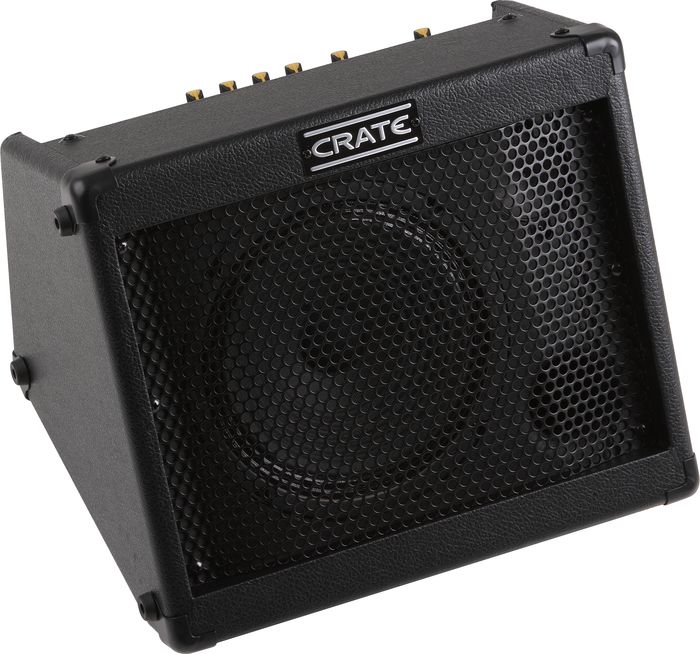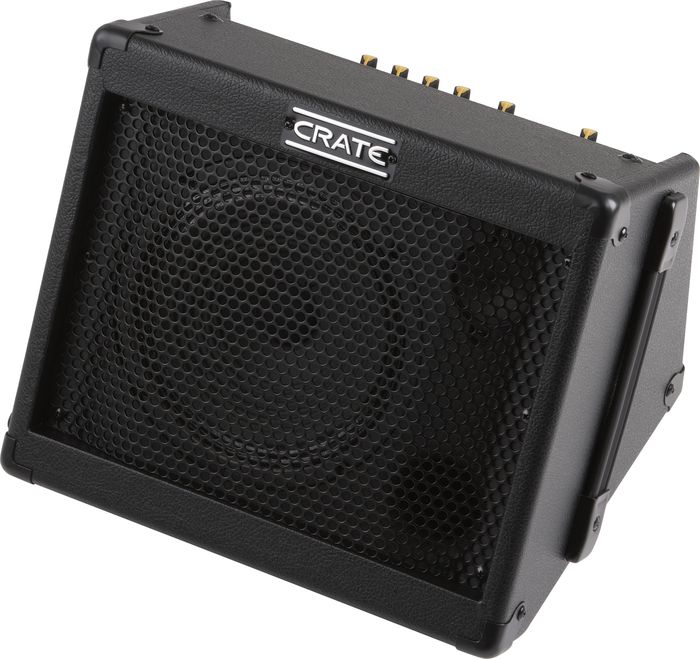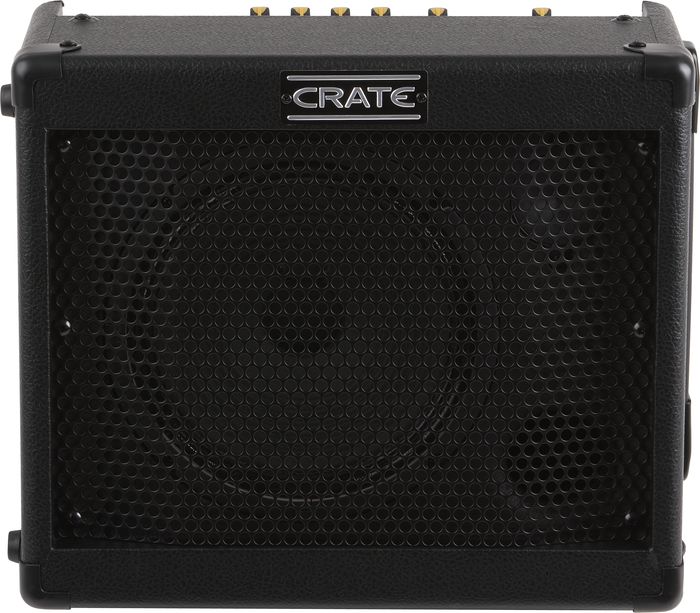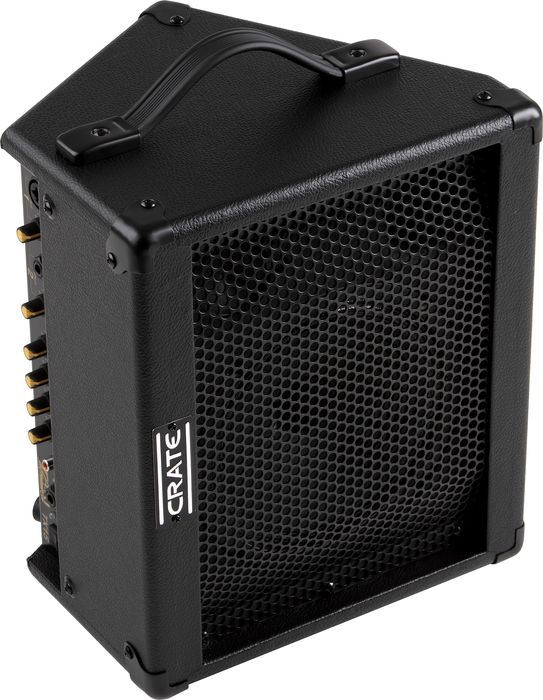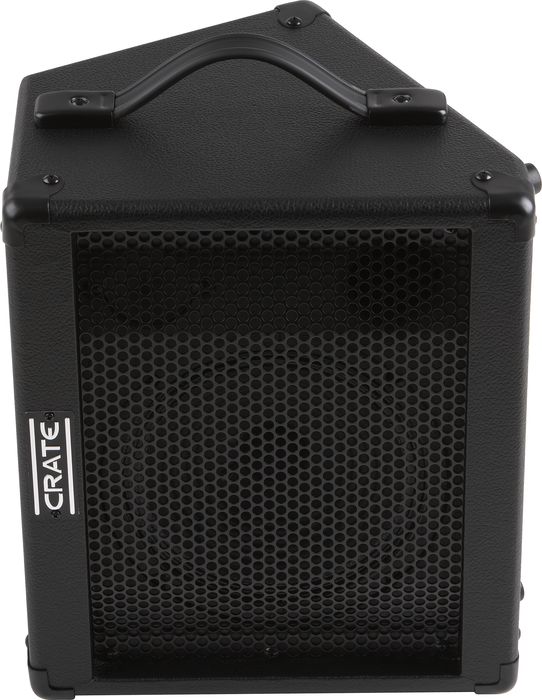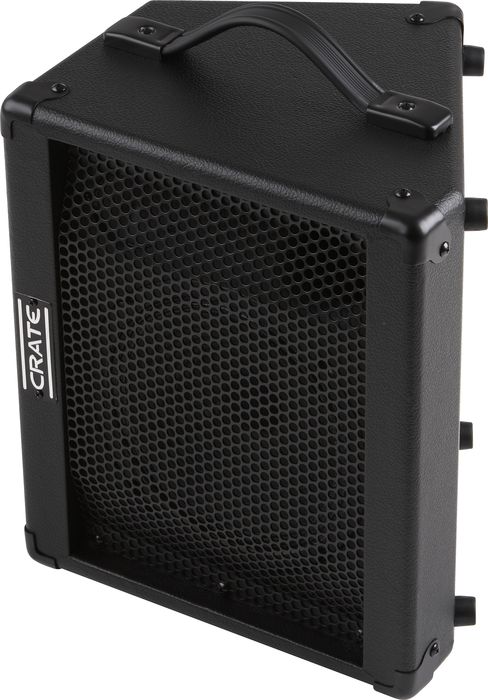 Leave wall plugs behind forever!
The Crate TX15 Taxi Battery-Powered Combo Amp allows you to make your music anywhere. The new TX15 combo has 15W power, an 8" Crate woofer with a Piezo tweeter for clean, full-range sound, 2-channel operation with XLR input on one channel for plugging in a mic, 4-band master EQ, dual RCA CD input, and a 1/4" headphone jack. Crate includes 120V wall charger/adapter with the TX15 Taxi Combo Amp.
Crate TX15 Taxi Battery-Powered Combo Amp Specifications:
14-1/2"W x 11-3/4"H x 12"D
20 lbs.
Crate TX15 Taxi Battery-Powered Combo Amp Factory B-Stock Features:
15W battery power
8" woofer with Piezo tweeter
2-channel operation
XLR input on 1st channel for plugging in a mic
4-band master EQ
Dual RCA CD input
1/4" headphone jack
Crate TX15 Taxi Battery-Powered Combo Amp Includes:
120-volt wall charger/adapter
Crate Manual with Schematic Diagram For TX15 Taxi Amp Click Here For Crate TX15 Taxi Amp Operation Manual.
The Crate TX15 ($169.00 Street) is a rechargeable battery powered amplifier that can be used anywhere that electric power may not be readily available. Rated at 15 watts RMS the TX15 features two channels; channel one features a combination XLR and 1/4" input for use with either high or low impedance microphones and includes a level control, channel two features a 1/4" input jack for instrument use, with level and tone controls. Dual RCA jacks allow the user to connect to an outside source such as a CD player
, tape player or rhythm machine and feature a headphone jack for private listening. The internal rechargeable battery provides 8 hours of playing time with the charger doubling as an AC wall adapter when an electrical outlet is handy. The compact cabinet of the TX15 is ported enhancing the bass response of the 8" woofer, and is also features a 2" Piezo tweeter for a full range sound with clear highs. The sturdy wood cabinet is available with either black or high visibility yellow tolex covering.
All Crate products carry a 5/2 transferable warranty.
---
Street Singer's Nirvana.
I've been a street performer for nearly 20 years in the Boston-Cambridge area, and always use a full P.A. system for loud Friday nights when there is alot of competition. But sometimes you want to travel light, and that's what the Taxi amps are all about! My first choice was actually the larger limo, but when I wanted to expand to stereo, I bought a pair of smaller taxi's (15 w. model) to spread the sound. I've since abandoned the Limo, except to use it as a monitor in larger houses (where it really shines!) and my standard travel light rig is simple and elegant - my pair of taxis, and my Digitech GNX-4. Can't beat the sound quality - for a such a small amp, the sound is really big and full. It handles the full spectrum of effects my GNX-4 can throw at it, from metal distortion to clean acoustic tone. The bass tones are rich and satisfying, the treble high and complicated. There is little or no problem with feedback or distortion (that I haven't added myself) and the clarity is remarkable. Shortly after I bought the pair, one of the batteries went bad on me - and I have to say that finding a replacement was not easy. But that was several years ago, and both amps still charge up for a good solid eight hour day now. And because the speakers are self contained, if I need to trim down my system, its easy to just leave one at home and work mono. One taxi does a nice job filling the room at a small coffeehouse gig! When I use my full PA system, I have to truck big marine deep cycle battery around with me, and its a pain in the ass! But with the taxis, the battery is compact, and internal. Now I just carry a little jump start battery to power the GNX-4, and I'm good to go! everything fits into a little grocery cart. Great for getting around on Subway trains too. Great job, Crate!
Reviewed by Streetsinger 22 on 10/16/2006 who plays Folk/Rock.
PA in a Single Package.
The Taxi is a nice little package that lets you get to remote places and get your voice and instrument heard over the noise. It's designed like a multi-speaker cabinet that will accommodate a wide frequency range, so you can plug in a variety of devices. The dual-duty mic or instrument jack is a nice addition to the second 1/4" input. We'll see how long we get on the battery. So far it looks to last for what I would need to entertain the pedestrians long enough so can I can earn a cup of Starbucks before the battery drains.
Reviewed by Blast-O on 10/3/2006 who plays Rock - Blues.
The Taxi is Good for Traveling Electronic Music.
The Taxi has been a great amp for three years now. It's battery has slowly deteriorated and it lasts about half as long. I left it running once and drained the battery and didn't stay charged for long, but after a few uses it got back up to where it is now. I take the thing wherever I go and I find I can use it to play through my TV or computer if need be. It's an overall good deal, plus it goes anywhere.
Reviewed by Stratocaster4life on 8/30/2006 who plays rock.